Contact Information

To contact me, please call 617-480-5683 or email at evabigonet@icoud.com. I'll do my best to get back to you within 24 hours.
I am located at 263 Washington Street, Suite 1, Wellesley Hills, MA  02481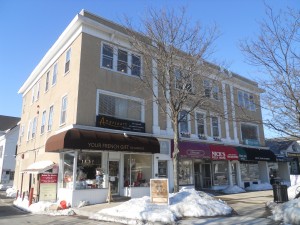 My office is situated at the intersection of Routes 9 & 16. It's just a short drive from I-95/128 and a short walk from the Wellesley Hills commuter rail station.
Driving to My Office
If you are driving south on I-95 your GPS will tell you to take the route 16 exit. Doing so is shorter but is slower due to multiple traffic lights. Continue on I-95 south past route 16 to the following exit for Route 9 west.
Traveling on Route 9 West bear right onto the route 16 off ramp shortly after the second set of lights after I-95. Take a left at the end of the ramp onto Route 16 west and cross over route 9. Once you have crossed the overpass begin to look for parking as my office is just a short distance on the right.
Traveling on Route 9 East bear right at the lights at the route 16 interchange and then immediately start to look for parking. My office is on the left.
Parking
There is usually ample of street parking within minutes of my office. Before 6 PM weekdays spaces are metered for 2 hour parking. There is free two hour parking on Eaton Court diagonally to the west across the street from my office and at the end of Eaton court there is access to a municipal parking lot that is behind Walgreens. Do not park in the lot behind my building as they do tow. Many of the other lots in the area also tow so please be careful.
Arriving at My Office
The access door to my office is between Nick's Pizza and Get In Shape for Women. Go up the first flight of stairs and the office is on the right.  Follow the hallway to the left. The waiting room is at the end of the hall. Have a seat, help yourself to tea or water and I will meet you there.
Traveling by Commuter Rail
Take the Framingham/Worcester train to Wellesley Hills. From the Wellesley Hills Commuter Rail Station turn left onto Washington Street. The office is approximately 4/10 of a mile on the left.